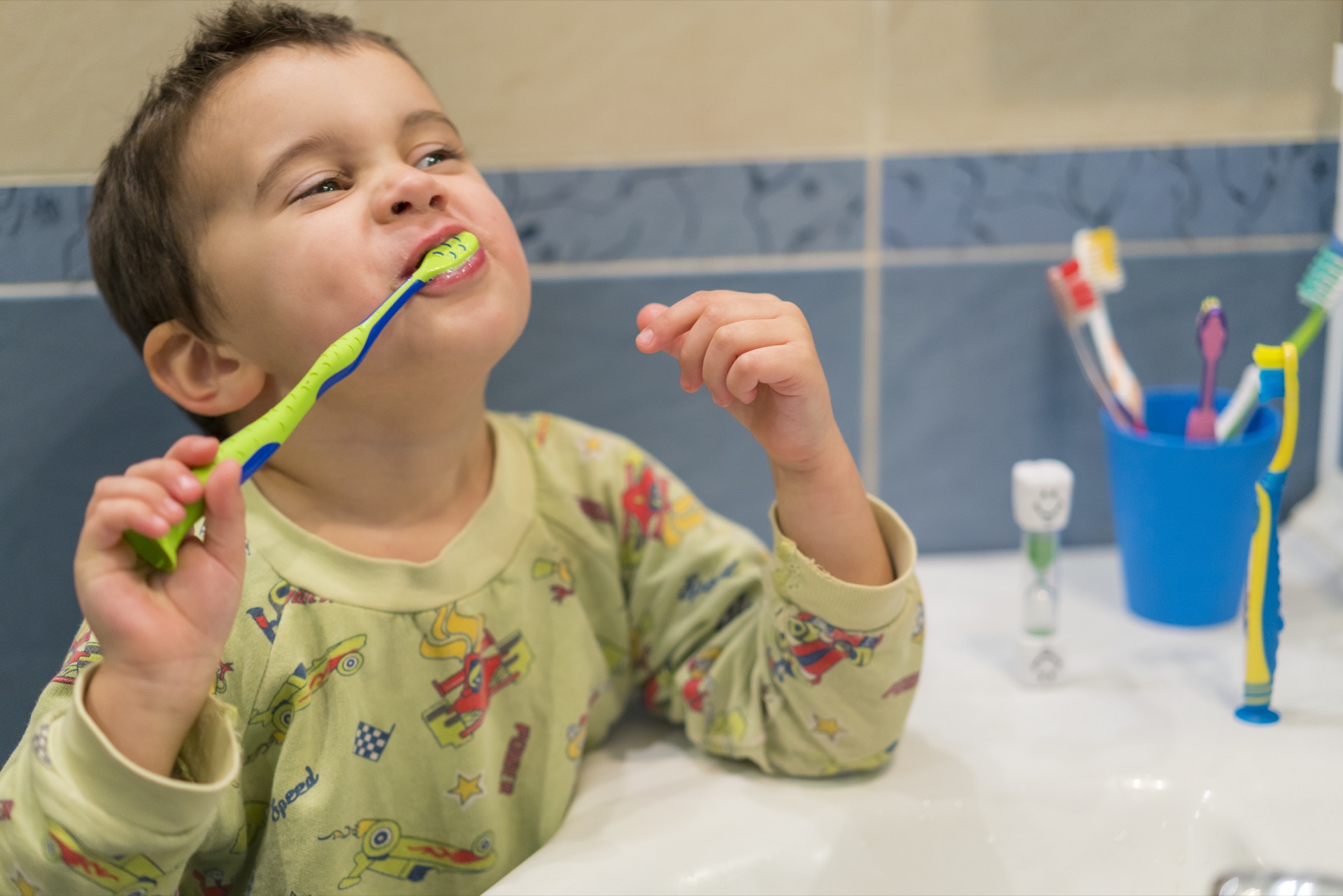 08 Jun

Teach Your Child the Proper Tooth Brushing Technique

It's easy to look at brushing your teeth as an annoying chore when we're growing up, but it's so important to do. As a parent, it can be challenging to help teach your child a tooth-brushing technique that works for them. That's why we've created this simple guide to help your children get used to brushing their teeth without it feeling like a chore.
Why It's Important to Have Your Child Learn How to Brush Their Teeth When They're Little
Even when your child is a baby, you should still be helping them brush their teeth. Although baby teeth will fall out somewhat quickly, they can still develop cavities the same as adult teeth.
In addition, if they do develop oral health problems like cavities those can potentially cause future long-term problems for your little one when they're grown up.
Plus, by helping them take care of their teeth growing up, you help ensure that their teeth grow and form naturally and don't grow crooked. Crooked teeth can require braces, which are often expensive for many parents and often frustrating for your kids to deal with on a daily basis.
Foster the importance of your child taking care of their teeth and they can grow up with an amazing and healthy smile.
Simple Tricks to Help Your Kids Work on Their Tooth-Brushing Technique
In terms of your child's tooth-brushing technique itself, here are some easy steps for teaching them how to properly brush their teeth:
Hold the toothbrush against the gum line and brush gently at a 45-degree angle.
Make sure to get each tooth. Don't miss any!
Start at the base of each tooth and make sure to brush to the chewing surface.
Brush the tops of chewing surfaces using short, sweeping motions back and forth.
To get them in the routine of regularly brushing their teeth, brush your teeth at the same time as them (if possible) so that they learn by your example. You can also check on them this way to see if they're brushing long enough.
To make sure they're brushing for the right length of time, get them to brush their teeth for as long as their favourite song that they can listen to while they brush.
A healthy smile is a happy smile, so help your kids to have the best smile possible by teaching them the importance of brushing their teeth and how to do it properly!