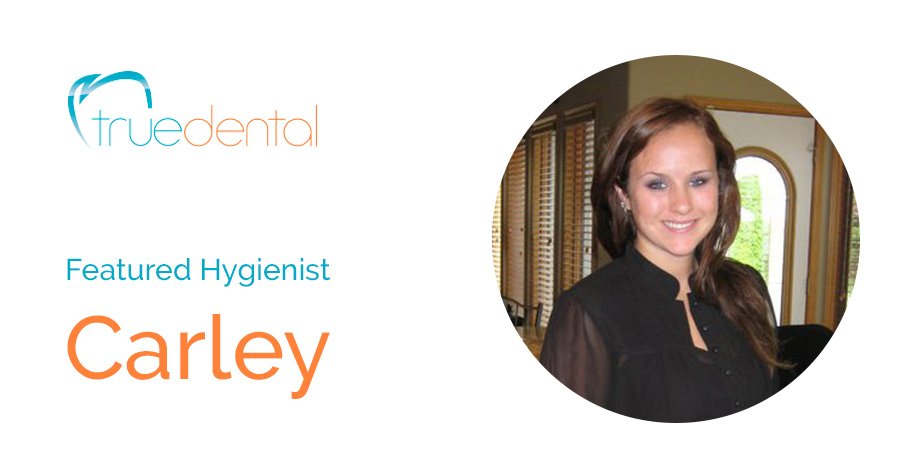 30 Dec

Featured Hygienist: Carley
Carley, Lives to Board!
1. Why did you choose to become a Dental Hygienist?
My dad is a dentist.
2. What's your favourite thing about being a Dental Hygienist at True Dental?
We strive for improvements – technology, social, personal, and relational. Everyone like to socialize after work.
3. What's the #1 word of advice you give to all your dental patients?
Don't bite my fingers.
4. Tell us your favourite story about one of the True Dental Dentists.
Dr. Jeff Krawchuck rescued my friend on his day off! She was visiting form out of town and her veneers came off. Jeff got her into the office and reassembled before the Bachelorette photo was taken.
5. Besides your toothbrush and dental floss, what are 3 things you bring on every trip?
Sunglasses, bathing suit and a book.
6. What's your favourite thing to do in your spare time?
Snowboard.
7. What is the best compliment you ever received?
"You look like your mother."
8. Who has influenced you the most?
My family.
9. If you could only have one meal for the rest of your life, what would it be?
Pizza.
10. What question do you hate to answer?
"What are your goals in life?"
11. Summarize yourself in 3 words.
Adventurous. Blunt. Loyal.