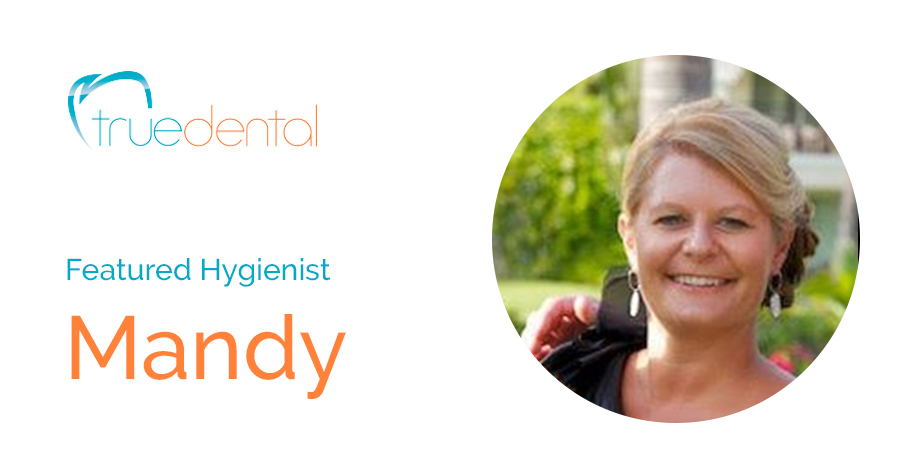 01 Feb

Featured Hygienist: Mandy
Meet Mandy!
Birthplace: Kelowna, BC
Astrological Sign: Aries
1. Why did you choose to become a Dental Hygienist?
A fun career that provides me with the lifestyle I wanted.
2. What's your favourite thing about being a Dental Hygienist at True Dental?
The patients that come in.
3. What's the #1 word of advice you give to all your dental patients?
Floss!
4. Besides your toothbrush and dental floss, what are 3 things you bring on every trip?
Flip flops, bathing suit, and my favourite hat.
5. What's your favourite thing to do in your spare time?
In the summer, go to the beach; and in the winter, go skiing.