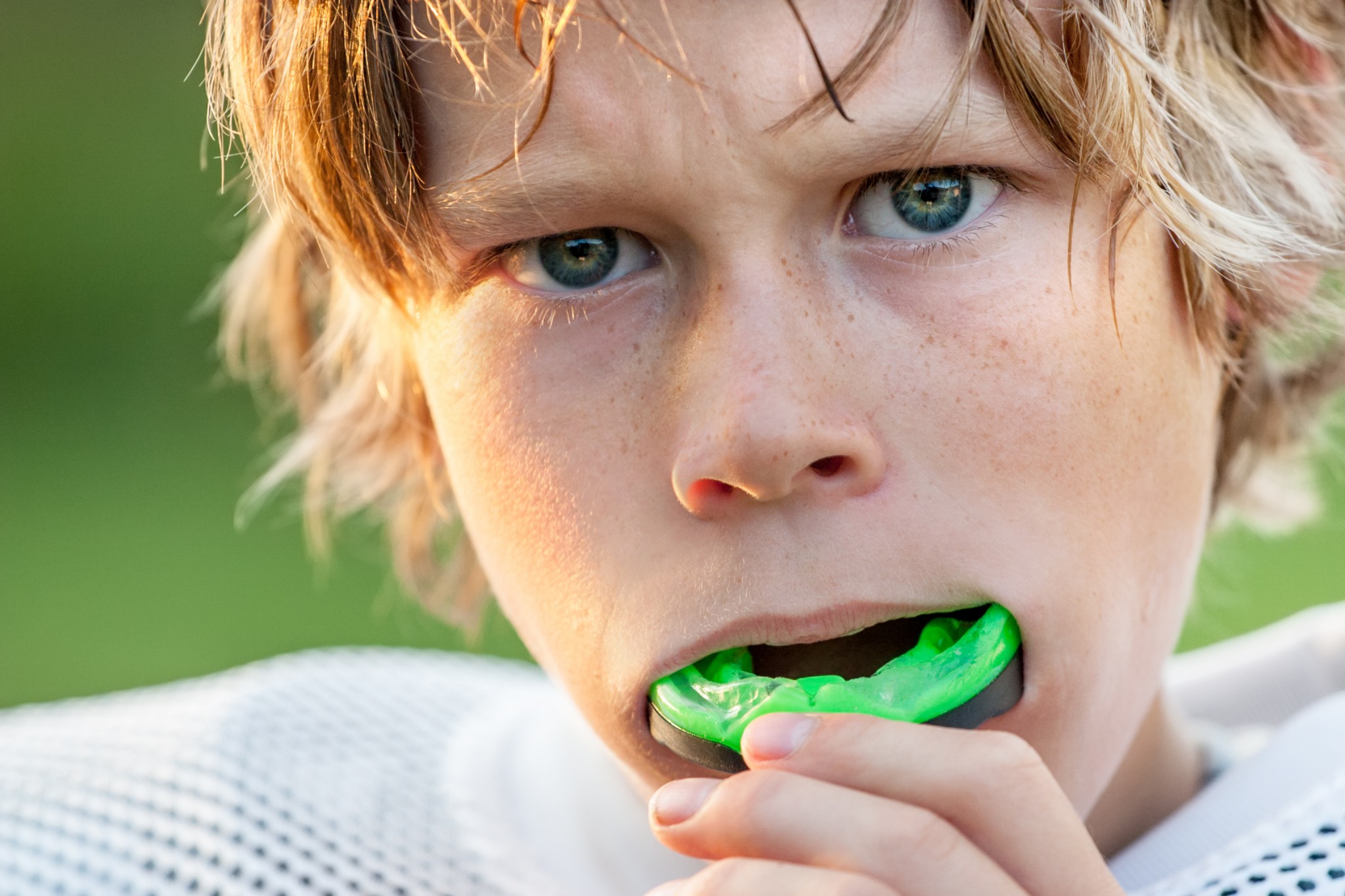 07 Sep

Mouthguards for Summer Sports in West Kelowna

True Dental Mouth Guards for Summer Sports and Back to School

Mouth guards are an essential piece to any protective sporting gear. If there is any chance that your child may receive a blow to the face during their sport activities (from other players or sporting equipment) investing in a mouth guard is a wise decision. Any trauma to the jaw can result in major dental work that essentially, could have potentially been preventable.

Summer Sports

Many season-end tournaments and mid-summer games take place throughout this warm time of year. Ensure you end the season on a positive note. Bring your mouth guard with you to every practice and game. Set a great example for the rest of your team and take pride in preserving your smile.

Some individuals dial it back a notch over summer and stay active with drop in activities instead. Either way, if you are planning on mountain biking during camping or playing street hockey with the kids after supper, wearing a mouth guard is a practical and easy way to protect your teeth from accidental injury.
Back to School Teams
It's a great idea to discuss with your kids over summer what kinds of team sports they are interested in joining this fall. Mentioning that rugby, football or wrestling is going to require a mouth guard now will enable you and your family ample time to find a suitable and comfortable model.
Custom Comfort: Your Personal Mouth Guard
If your child is involved in any physical sport that incorporates airborne athletic equipment, it is definitely worth your while to discuss the benefits of having a customized mouth guard made. Popular mouth guard friendly sports include: hockey, cheerleading, skateboarding, baseball, football, wrestling, soccer or boxing. However, mountain biking, gymnastics and numerous other activities benefit from this vital protective gear.
Custom mouth guards fit perfectly and are considerably less bulky than some of the generic types out there. Your child will be much more likely to wear their mouth guard if they have input on the color and it is comfortable to wear. Custom mouth guards are the most expensive option; however, they are worth every penny; costing significantly less than any potential dental emergency.
Here is some reference information from Colgate on why getting a mouthguard is very important for the health of your mouth. http://www.colgate.com/en/us/oc/oral-health/conditions/dental-emergencies-and-sports-safety/article/what-are-sports-mouth-guards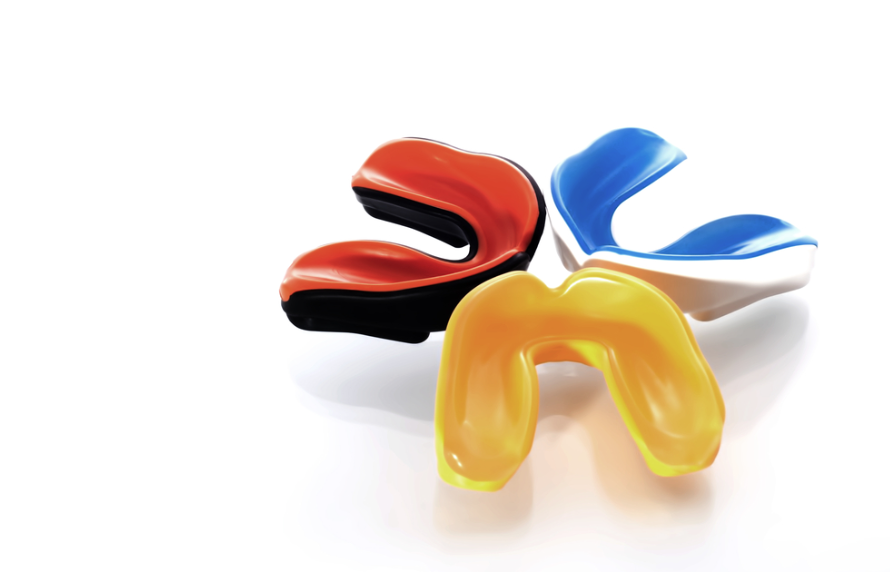 Mouth Guard Longevity
Adolescents are experiencing growth as their teeth and mandible (or lower jaw) continues to grow. We recommend replacing your mouth guard once every season although, it is common for growing athletes to replace them every 6 months during their regular dental check up. Every patient is unique. Our devoted and experienced dental team at True Dental in West Kelowna will be able to discuss the best scenario for you or your child.
Consequences of Player-to-Player Contact
Full contact sports can result in some painful and bloody accidents from time to time. Avoid having your child suffer the consequences of taking a blow to the face by some piece of sporting equipment or another player. Collisions are unavoidable in many sports; however, protecting your child from numerous reconstructive appointments in the future and maintaining their healthy ability to talk and smile is a proactive way to go.
Why Mouth Guards are Essential
Protect your child's teeth from becoming loose, knocked out or cracked by ensuring they utilize this affordable option. Give True Dental a call today to book your appointment. Custom molds are taken in the office and sent to our exceptional lab. We'll call you when your mouth guard is ready to be picked up (typically within a week) Offering stellar tips to help you secure your smile…just one of the reasons we are so spectacular here at True Dental! We look forward to seeing you again soon!
Source: http://www.mouthhealthy.org/en/az-topics/m/mouthguards