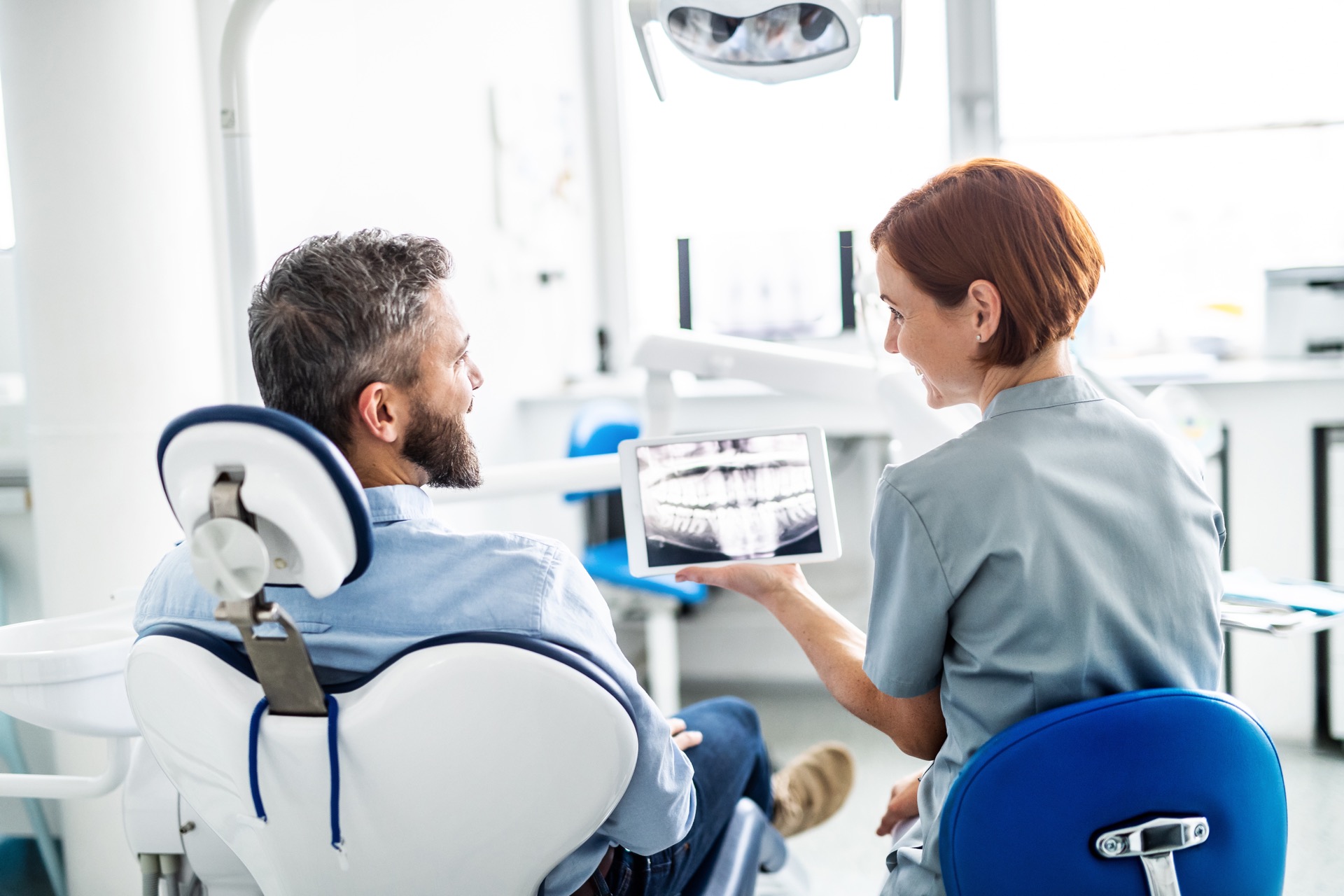 14 Dec

Why You Should Book a Dental Exam Before the End of the Year

December is a time for many different kinds of holidays when people get together, so it's never a bad idea to check up on your oral health. Because it's highly likely your benefits don't carry over, it's a good idea to use up your dental insurance in Kelowna before the new year.

Below are a few ways you can use your dental benefits to improve your oral health and make your smile even better!
Get a Dental Exam and Cleaning
When was your last dental exam? Although regularly brushing your teeth is undoubtedly essential, dentists have tools and equipment that can quickly clean plaque that builds up on your teeth that toothbrushes can't clean off. Plus, you'll walk away with a smile that's clean and bright and ready to show off at your holiday parties.
Dental check-ups are a typical addition to most benefits packages, but there may be some fine print as to how often you're able to go to get partial or complete coverage. Make sure to fully read the details as to how your plan covers dental exams and what cadence you're able to go to them to get them partly or fully covered.
Get Teeth Whitening and Other Cosmetic Dentistry Done
Now is an excellent time to get teeth whitening done before any get-togethers you have planned. This is especially true if you have any office parties coming up that you want to make a good first impression at. A bright white smile can make all the difference in leaving a lasting good impression.
That being said, you'll have to check your benefits to see if teeth whitening and other cosmetic dentistry procedures are actually covered in your benefits package. It's not always a common item so make sure to read your coverage closely to see if it's something you can take advantage of.
Get a Dental Check-up for Your Children
Finally, even if you don't feel the need to get a dental exam for yourself, your kids may be able to get one under your coverage before the end of the year. Dental exams are especially important for young children as they can spot issues early and treat them to prevent further issues down the road. Plus, it can be a great way to help prevent cavities before they consume a lot of holiday treats.
Overall, if you haven't taken advantage of your dental benefits yet, now is a great time to do so as many plans don't roll over to the new year.